Hardwood Flooring Installation
in Delaware County PA
Proud to help the residents of Delco breathe new life into their hardwood floors.
The humid environment in Delaware County can cause a number of problems to area homes. This is certainly true when it comes to homes with hardwood flooring installed. All of that dampness and humidity caused by the areas proximity to the Delaware River can lead to water damage, which makes the hardwood ripple, warp, crack, and bend. This problem becomes even worse if the fhardwood was installed poorly. Unfortunately, water damage detracts from the natural beauty of hardwood, hurting the the look and value of the home as well.
As a full-service hardwood flooring company, we have years of experience tackling the obstacles that are unique to the area. We carry a small, highly-skilled crew of mechanics, who are always polite and professional. We believe working closely with our clients is the best way to ensure that their vision for their home is achieved. We also believe that having your floors refinished shouldn't be difficult or frustrating, to that end we, provide our estimates upfront and ensure that your home stays clean while we work.
No Hidden Costs
It's not uncommon for homeowners to have bad experiences with home improvement contractors. Unfortunately, these kinds of problems are often a result of poor communication on the part of the contractor when it comes to the price and details of the project before work begins. To make sure our clients have a positive experience, we talk you through all of the services we provide, so you know what to expect ahead of time.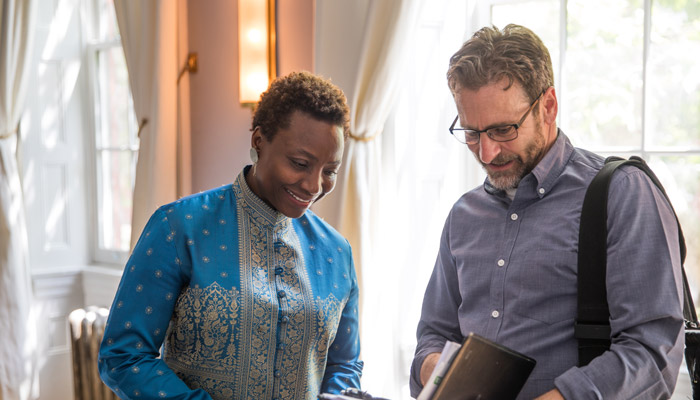 We're Delco Hardwood Specialists
Our business is focused entirely on hardwood flooring. That means our team is highly specialized and can devote the time to learning the newest techniques, constantly earning the latest industry certifications from the National Wood Flooring Association. Unlike other flooring companies in the area that spread their services thin between hardwood, tiling, and carpeting, our dedication to beautiful hardwood means we can further develop our craft. The results of this focus is clear in the quality of our work.
Dedicated to Our Clients
We've refurbished hundreds of wood floors, and we've seen the terrible results of poor workmanship firsthand. We pride ourselves on using only the top quality milled wood when working on your home. Our attention to detail saves our clients from having to endure costly refinishes in the future, meaning you and your family can enjoy the quality of our hard work for decades to come.
Whether you are testing the waters, looking for pricing, or are ready to get started don't hestiate to call us at (215) 515-7355 or fill out an online quote so we can get some more information about your home or business and help get you started.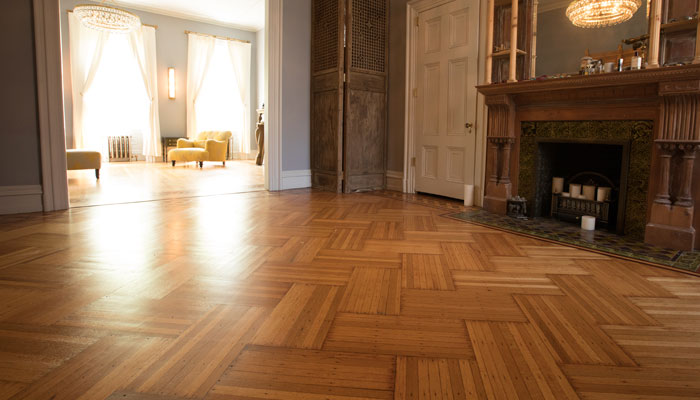 FREQUENTLY ASKED QUESTIONS
How Can I Stop Furniture From Scratching Hardwood?
Unfortunately, the reality is that anything heavy that's moved across the floor has a chance to damage it. This is especially true of furniture with metal legs or sharp edges. The simplest way to protect your hardwood floor from furniture is to apply felt chair glides on the underside of the legs. Not only will this create a soft surface to prevent crushing, damage, and scratching, but it also makes furniture easier to maneuver for redecorating or cleaning. When moving heavy furniture in or out, you should move it over sheets of plywood.
Is Refinished Wood or Job-Site-Finished Wood Better For New Floors?
As with most things, the answer depends on your particular situation and needs. As long as the prefinished wood flooring you purchase is of a high quality, prefinished wood has a number of advantages. These materials are finished with particles to create a surface that's wear resistant just like a flooring that's finished on the job site is. The benefit is that you don't have to wait for the finish to dry before travelling on the floor. On the other hand, finishing the floor on site gives you more choice, better value, and generally looks better. Job site finished floors are also easier to repair.
Will A Dog Ruin Hardwood Floors?
Dogs are our best friends, but they aren't always good for floors. This is especially true for large dogs that are active. They usually have to dig in with their nails to get traction on a floor, which can scratch the surface of the hardwood. However, most dogs will do limited damage to a floor that's been finished properly. This is because pets usually aren't comfortable with the lack of traction their paws have on hardwood and are less likely to make sudden moves that scratch a floor. In the cases that they do, the wear is similar to other sources of damage like debris or furniture. The acidity in pet urine will damage the finish on the wood though.
Recent Hardwood Flooring Projects
in Philadelphia & NJ
Every client of ours brings unique challenges and needs to their hardwood flooring project. Whether it's intricate pattern or border work, or simply a standard installation it's great to see the finished results. Take a look at some of our favorite projects in Philadelphia and NJ below.
Working with Steve and his team was a great experience! They did amazing work in my home. I had old carpet removed, new hardwood floors installed and my pine steps refinished. They were always prompt and did a good clean up job. Steve is honest, trustworthy and communicates with you during the whole process. I would highly recommend and use them again!