Hardwood Flooring
in Cherry Hill, NJ
Proud to help the residents of Cherry Hill breathe new life into their hardwood floors.
Cherry Hill, New Jersey, is a lovely township located in Camden County. Known for its suburban charm and proximity to Philadelphia, Cherry Hill homeowners are always look for new ways to enhance their living spaces. The most common home improvement project in Cherry Hill is wood flooring installation and renovation, but at Artisan Wood Floors we hold certification and expertise in multiple disciplines including refurbishment, historic wood floor restoration, commerical harwood floor installation and more.
Why Choose Artisan Wood Floors?
We've been a leader in Philadelphia for over 11 years, and want to bring our focus on quality and professionalism to new markets. Our owner Steve Albert will oversee every aspect of your job - from the quote to the final clean up.
We know firsthand that this process can be a lot for families to handle - so we take care to keep your home dust-free and work around your schedule. Our team has seen firsthand how expensive and damaging a poorly installed floor can be - and you can rest assured we take every step neccesary to provide you long lasting and beautiful floors.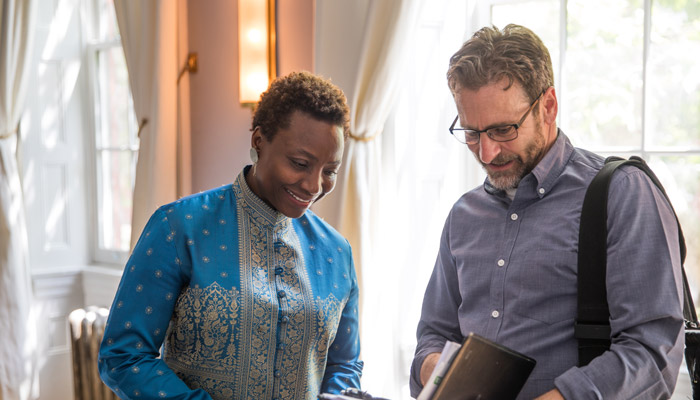 Hardwood Flooring in Cherry Hill
Cherry Hill has been a fast-growing town, and even since the early 1990's has emerged as a hub for corporate and employment opportunities, and with that growth comes the need for businesses and familys to start improving and upgrading their homes and floors.
Our new offices in Cherry Hill allow us the opportunity to help longtime and firsttime homeowners to find a quality flooring contractor they can trust.
Ready To Transform Your Home?
Every room in your home bring's it's unique share of challenges and opportunities, and our team can help guide you through the best options to provide you with a hardwood floor that is not only beautiful, but will last for generations.
Whether you are testing the waters, looking for pricing, or are ready to get started don't hestiate to call us at (215) 515-7355 or fill out an online quote so we can get some more information about your home or business and help get you started.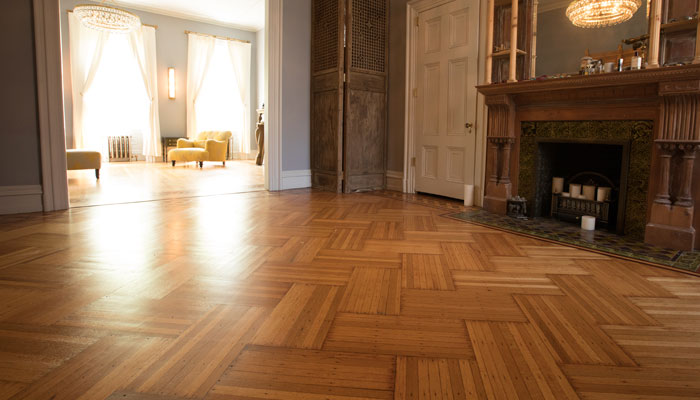 Cherry Hill NJ Wood Flooring FAQs
1.) How long does it take to install hardwood floors in Cherry Hill?
The time required to install wood floors in Cherry Hill depends on various factors, including the size of the area to be floored, the project's complexity, and the type of wood flooring chosen. On average, a wood flooring installation can take anywhere from a few days when flooring your kitchen in classic planks to a couple of weeks if redoing several large rooms with intricate woodwork flooring.
2.) Can hardwood floors be installed in basements in Cherry Hill?
Installing wood floors in basements can be challenging due to potential moisture issues. However, with good moisture barriers and perhaps with engineered wood flooring, it is possible to have wood floors in Cherry Hill basements. Engineered wood is designed to withstand fluctuations in moisture levels and is a suitable option for below-grade installations.
3.) What Are The Most Popular Wood Floor Projects in Cherry Hill?
Hardwood Floor Installation:

Hardwood floors are a timeless and elegant choice for homeowners in Cherry Hill. Whether it's solid hardwood or engineered wood, hardwood floor installations can transform the look and feel of a space. With a wide range of wood species and finishes available, homeowners in Cherry Hill can customize their floors to match their unique home and style preferences.

Wood Floor Refinishing:

If you have existing hardwood floors in your Cherry Hill home that have lost their luster or suffered from scratches and wear, refinishing can bring them back to life. Refinishing involves sanding down the existing finish, repairing any damages, and applying a fresh coat of stain and protective sealant. This process can restore the original beauty of your hardwood floors and extend their lifespan.

Engineered Wood Flooring:

Engineered wood flooring is an excellent choice for Cherry Hill homeowners seeking the look of hardwood with added stability and resistance to moisture. This type of flooring comprises multiple layers of wood veneer, providing enhanced durability and flexibility.

Bamboo Flooring: Bamboo flooring has gained popularity in Cherry Hill due to its eco-friendly nature and unique appearance. As a rapidly renewable resource, bamboo is a sustainable hardwood flooring option. It provides durability and natural beauty to your home while offering a distinct look that can complement various interior design styles.
4.) How do I maintain and clean my wood floors in Cherry Hill?
Regular maintenance and proper cleaning practices are essential for preserving the beauty of your hardwood floors in Cherry Hill. Sweeping or vacuuming with a soft-bristle attachment should be done regularly to remove dirt and debris. Additionally, using manufacturer-recommended wood floor cleaners and avoiding excessive water when mopping will help maintain the finish and prevent damage.
5.) Can I install wood flooring myself?
While DIY hardwood floor installation may be tempting, hiring professional installers for wood flooring projects in Cherry Hill is recommended. Proper installation requires expertise, specialized tools, and knowledge of subfloor preparation, acclimation, and precise fitting. Professional installers can ensure a high-quality and long-lasting results.
6.) Are there specific wood species suitable for the Cherry Hill climate?
Cherry Hill is in a temperate climate. Residents experience humidity and subtropical tempuratures in the summer and dry cold winters. Choosing wood species that can withstand moisture and humidity fluctuations is important. Oak, maple, and hickory are popular for their stability and durability in various climates, including that of Cherry Hill.
Recent Hardwood Flooring Projects
in Philadelphia & NJ
Every client of ours brings unique challenges and needs to their hardwood flooring project. Whether it's intricate pattern or border work, or simply a standard installation it's great to see the finished results. Take a look at some of our favorite projects in Philadelphia and NJ below.
Working with Steve and his team was a great experience! They did amazing work in my home. I had old carpet removed, new hardwood floors installed and my pine steps refinished. They were always prompt and did a good clean up job. Steve is honest, trustworthy and communicates with you during the whole process. I would highly recommend and use them again!