Hardwood Flooring for Churches and Houses of Worship
Learn how your churche, temple, mosque or other house of worship can benefit from working with the best hardwood flooring team in Philadelphia
The Philadelphia area is home to hundreds of churches, temples, mosques, and other places of worship that garner a lot of foot traffic (and wear and tear on their hardwood flooring).  When a houses of worship in Philadelphia select a hardwood flooring installation or repair company they should make sure they are getting work done that will last for a lifetime. 
Artisan Wood Floors LLC has been providing high-quality and long-lasting hardwood installation services for a variety of churches and temples within Philadelphia for years.  If you are looking to get a quote to repair, sand, or install brand new hardwood flooring in your house of worship feel free to contact Steve and get a quote today for your project.
No Hidden Costs
We pride ourselves on providing accurate quotes to all houses of worship and you won't be faced with any hidden fee's or surprise costs when you work with Artisan Wood Floors LLC. We take a detail oriented process when giving you a quote and will send professionals that understand the ins and outs of the entire process. If we do notice any irregularities during the quote process our experts will make sure you clearly understand the situation and how that will affect your final quote, as well as the build and installation process.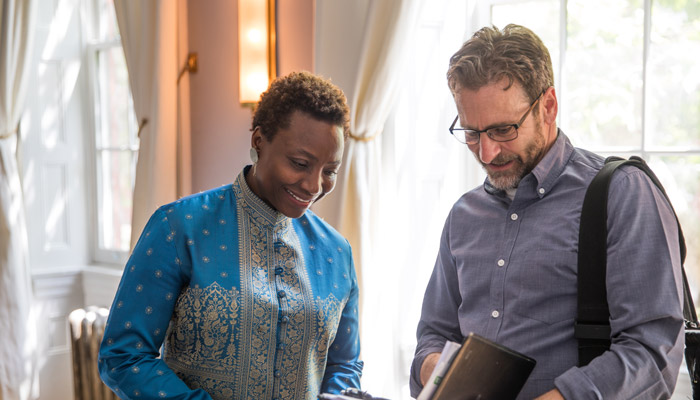 We're Hardwood Experts
We've focused our entire business on providing the best hardwood flooring installation in Philadelphia. Our employees and team members are specialists and can devote the necessary time to learn all of the latest methods and earn the newest industry certifications from the National Wood Flooring Association. The result of this focus is clear in the high quality of our projects. Forget hiring the flooring guys at Home Depot who spend most of their day at the checkout counter - our experts work day in and out to become true experts in our craft.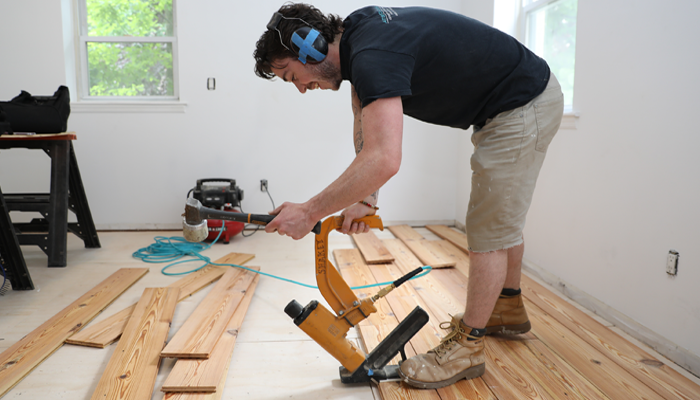 We'll Keep Your Property Clean
Churches and houses of worship can't afford to shut down operations for weeks at a time when getting hardwood flooring installed. We understand the specific needs of these organizations and work our best to make sure we're not only moving quickly, but taking care of all the dust, debris, and fumes that may come from getting new hardwood floors installed or resurfaced. We aim to leave your house of worship cleaner then it was when we arrived.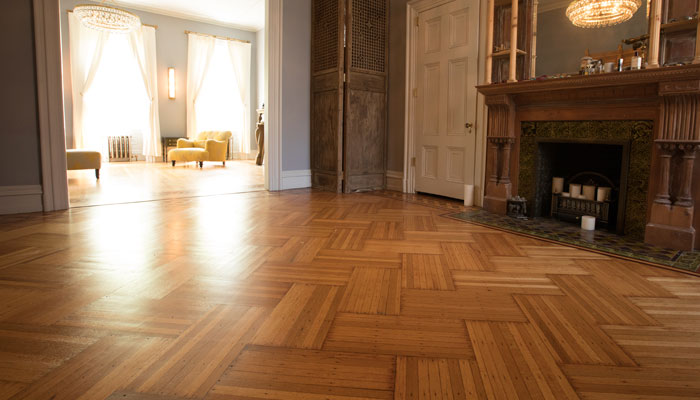 We're Dedicated to Our Clients
Our team has completed hundreds of hardwood flooring projects over the years, and often spend our time fixing shoddy projects that we've been called into replace. We focus on delivering the highest quality lumber to our clients that we make sure is expertly milled in order to give you a longlasting floor that won't buckle or break. Hardwood remains one of the most durable flooring surfaces, and as much as we enjoy working with our clients we want to make sure you won't need to call us for years to come - your floors are in good hands.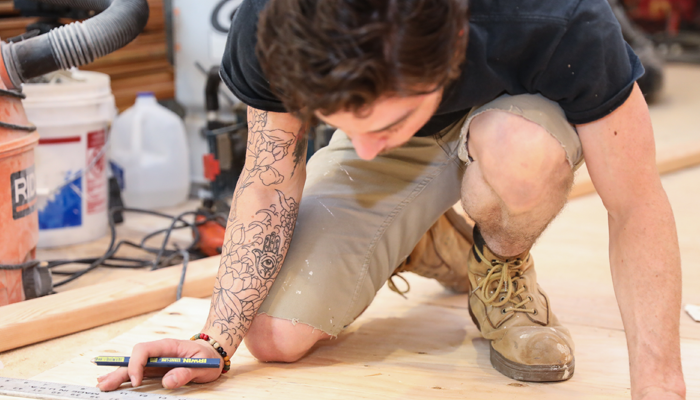 Recent Hardwood Flooring Projects
in Philadelphia & NJ
Every client of ours brings unique challenges and needs to their hardwood flooring project. Whether it's intricate pattern or border work, or simply a standard installation it's great to see the finished results. Take a look at some of our favorite projects in Philadelphia and NJ below.
Working with Steve and his team was a great experience! They did amazing work in my home. I had old carpet removed, new hardwood floors installed and my pine steps refinished. They were always prompt and did a good clean up job. Steve is honest, trustworthy and communicates with you during the whole process. I would highly recommend and use them again!