Insurance Bids and Claims
for Hardwood Flooring
We offer flat-rate pricing if you need an expert to come visit your home and provide you a bid for insurance repair.
If your hardwood floor recently suffered damage your home insurance will likely cover the cost to repair it. However, in order to receive insurance benefits you'll have to go through the insurance claims process. In the Philadelphia area, most types of insurance covering floors requires that three bids be made on a potential flooring repair in order for the cost of the repairs to be paid by the insurance company. As hardwood flooring experts, we offer an insurance bid service using our knowledge and experience in renovating and repairing a variety of hardwood floor types.
Every contractor is different, but we strongly value transparency with all of our clients and do our utmost to work closely with clients as we complete our project. To that end, we'll walk you through our insurance bid process so you know what to expect when you work with us.
What to Expect During Sanding
Sanding a hardwood floor involves removing as little material as possible to achieve a flat floor. Flatness is a relative term and you shouldn't expect "piano top" flatness.
There are many steps and various sanding machines we use to get a floor flattened to or flatter than industry standard. We use the best machines available and are always updating our arsenal of tools as well as incorporating new techniques.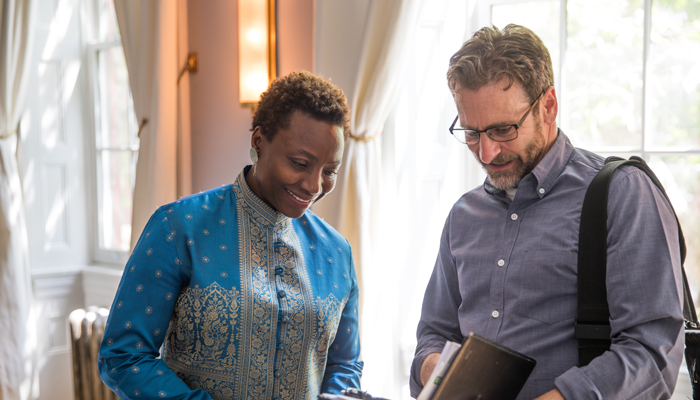 Discussing Stains and Finishes
The first step in the sanding/finishing process is to decide what sort of end result you'd like to achieve. There are many options and looks available. We can discuss options and once a decision is reached, we can begin the sanding process.
We use dust containment systems* but we also mask off areas where we won't be working in order to keep those areas absolutely free of residual dust.
Setting up Sanding Equipment
The next step is to set up our sanding equipment. Our main sanders are 220 volt machines, which will require us to either plug into dryer/oven outlets or to wire into your electrical panel.
The rest of our machines are 110 volt and can be plugged into your wall outlets.
Recent Hardwood Flooring Projects
in Philadelphia & NJ
Every client of ours brings unique challenges and needs to their hardwood flooring project. Whether it's intricate pattern or border work, or simply a standard installation it's great to see the finished results. Take a look at some of our favorite projects in Philadelphia and NJ below.
Working with Steve and his team was a great experience! They did amazing work in my home. I had old carpet removed, new hardwood floors installed and my pine steps refinished. They were always prompt and did a good clean up job. Steve is honest, trustworthy and communicates with you during the whole process. I would highly recommend and use them again!