Hardwood Flooring
in Montogomery County
Bringing beauty and quality to hardwood floors in Montco.
The stately homes in Montgomery County are full of character and history, which can be seen in the architecture of much of the area. While most Montgomery County homes aren't particularly old, they're still susceptible to damage from wear and moisture. Wood floors that have been installed improperly can be especially prone to water damage, and even newer homes can suffer from water damage because of faulty plumbing or the county's exposure to moisture. This moisture is due to elevated humidity levels as a result of the county's proximity to the Delaware River.
Unfortunately, moisture damage in a home is especially problematic when that home includes hardwood floors because the moisture causes the wood to become water damaged. When wood suffers water damage it bends, bubbles, and cracks. If the home has older wood installed or wood that wasn't installed properly, these problems only get worse, ultimately taking away the beauty, and potentially even the value, of a home.
At Artisan Wood Floors, we have years of experience overcoming the unique challenges Montgomery County homes face. Our close-knit crew of highly-skilled mechanics is always attentive and polite because we believe that communicating closely with our client is the best way to make their aspirations for their home a reality.
No Unexpected Costs
At AWF, we believe that having your floor refinished shouldn't be complicated. To make sure that the process goes as smoothly as possible, we provide all of our clients estimates up front so they know what to expect ahead of time. Each home is unique, to take this reality into account we provide our clients with a quote that's specific to their homes. Steve, our owner, is available by phone to help our clients make the most informed decisions for their home.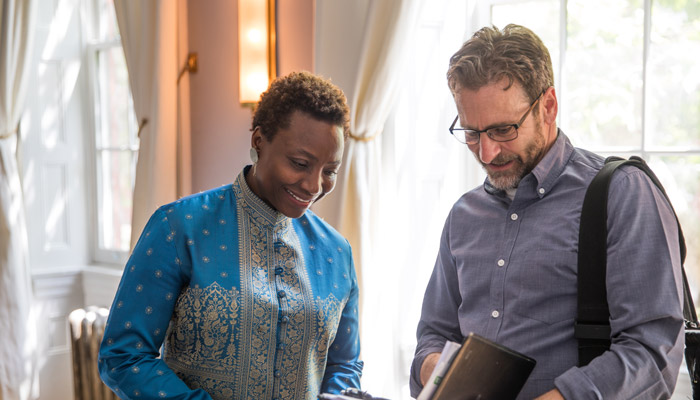 We're Hardwood Specialists
Unlike other flooring companies that spread their services thin between different types of flooring materials, our business is entirely dedicated to hardwood floors. Our team members are constantly earning the newest industry certifications from the National Wood Flooring Association, and the result of this focus on hardwood is clear in the fine quality of our work.
We'll Keep Your Home Clean
Our pledge to all of our clients is that their home will be clean while we work. We can't ensure that dust and debris doesn't spread with our attention alone. To make sure your property stays clean, we use a dustless sanding system that vacuums dust as it's created, preventing it from blowing around your house. We also use dust containment walls that stop dust from blowing to other parts of your home.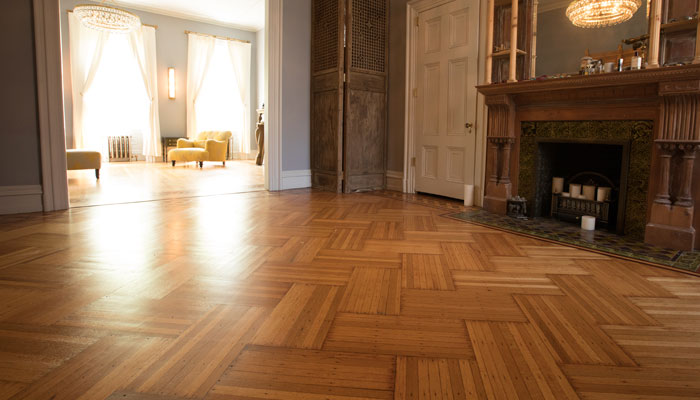 Dedicated to Our Clients
We've been refinishing hardwood floors for years and have seen the terrible results of poor workmanship firsthand. To ensure your project is completed to our standards, we don't deal out any of our work to sub-contractors like some other renovation companies, you'll work directly with Steve and our expert team throughout the course of the renovation. We take pride in our work and materials, only using milled wood of the highest quality when working on your floor. Our attention to detail saves our clients spending from having to spend on costly refinishes in the future, meaning you and your family will enjoy the quality of our hard work for decades to come.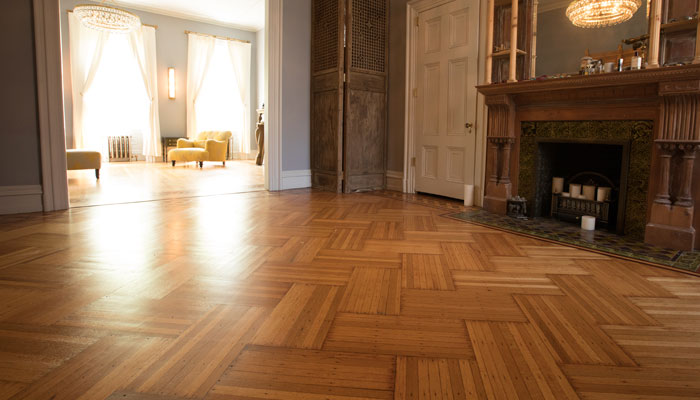 Recent Hardwood Flooring Projects
in Philadelphia & NJ
Every client of ours brings unique challenges and needs to their hardwood flooring project. Whether it's intricate pattern or border work, or simply a standard installation it's great to see the finished results. Take a look at some of our favorite projects in Philadelphia and NJ below.
Working with Steve and his team was a great experience! They did amazing work in my home. I had old carpet removed, new hardwood floors installed and my pine steps refinished. They were always prompt and did a good clean up job. Steve is honest, trustworthy and communicates with you during the whole process. I would highly recommend and use them again!