Hardwood Installation & Repair
for Retail Locations
Refinish the floors of your bar or retail location with a high quality team that does thing's right - the first time.
Between the many customers that come through, food spills, and scraping chairs, retail floors can take a beating. This is especially problematic when it comes to hardwood flooring. Where your hardwood was once beautiful, appealing to customers by creating a clean and stylish atmosphere, it may now be worn and beaten. That could mean fewer customers and less money. 
At Artisan Wood Floors, we offer hardwood refinishing services for retail locations looking to spruce up their hardwood. We know you need your floors looking their best. Our tight-knit team of skilled mechanics will work closely with you to ensure that the hardwood floors exceeds your expectations.
No Unexpected Costs
You'll never get any unwanted surprises when you work with us. We believe that having your floor refinished shouldn't be complicated. To make sure our clients always have a positive experience with us, we let you know all of your options and the costs upfront, so you always know what to expect. Every project is unique, that's why our owner, Steve, will personally talk you through the process to help you make the best decision for your retail location.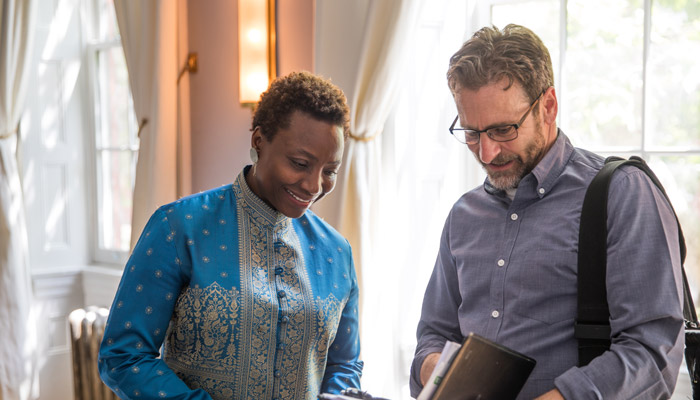 We're Hardwood Specialists
Unlike other flooring companies that spread their services thin by offering a bunch of different floor types, we specialize as a full-service hardwood flooring company. We focus all of our attention on hardwood, meaning that every mechanic on our team is a hardwood specialist and can devote time to learning the latest techniques and earning the newest certifications from the National Wood Flooring Association. The result of this focus is clear in the quality of our work.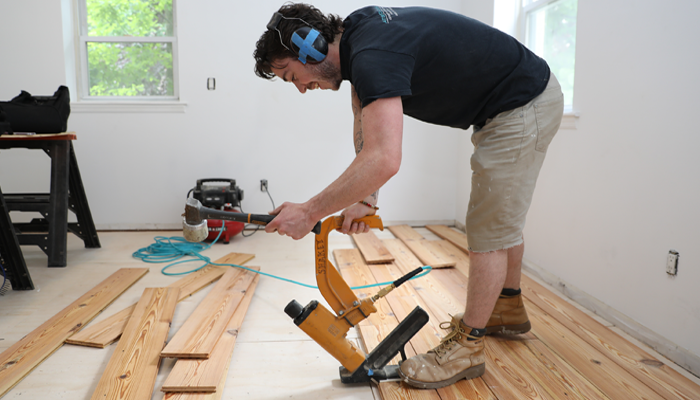 We'll Keep Your Property Spotless
We know how important cleanliness is for a retail location. That's why we always keep our work space clean and dust free. In order to accomplish this, we use a special dustless sanding system that prevents dust from blowing around the business. We also use dust containment walls to keep dust away from parts of the restaurant that aren't being worked on.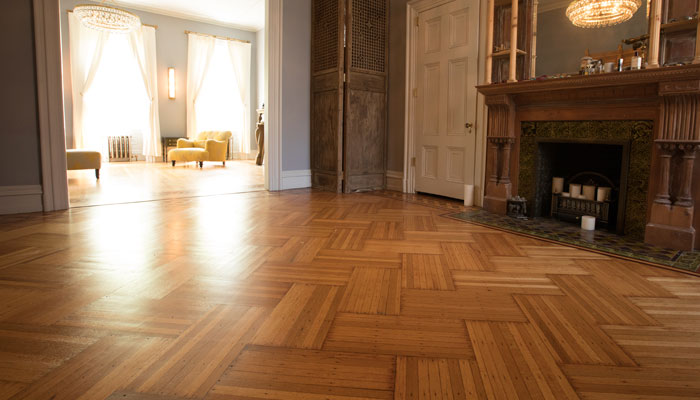 Dedicated To Our Clients
We've refinished hundreds of hardwood floors and we've seen the terrible results of poor workmanship up close. We pride ourselves on using only the top quality milled wood when working on your floor. Our attention to detail saves our clients from having to spend on costly refinishes in the future, meaning your customers can enjoy the quality of our hard work for decades to come. Plus, to make sure your project is completed to our standards, we don't deal out any of our work to subcontractors; you'll work directly with Steve and our close-knit team throughout the process.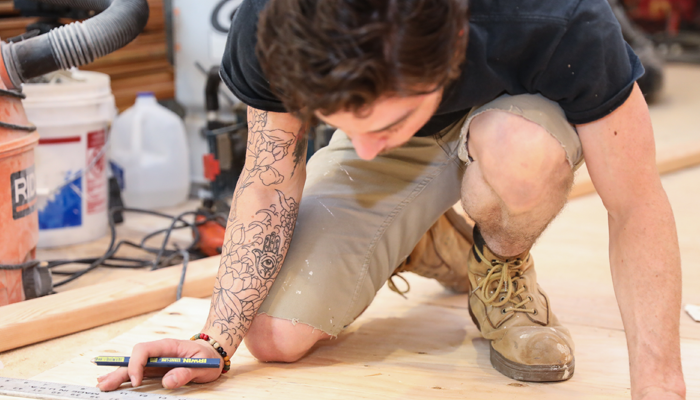 Recent Hardwood Flooring Projects
in Philadelphia & NJ
Every client of ours brings unique challenges and needs to their hardwood flooring project. Whether it's intricate pattern or border work, or simply a standard installation it's great to see the finished results. Take a look at some of our favorite projects in Philadelphia and NJ below.
Working with Steve and his team was a great experience! They did amazing work in my home. I had old carpet removed, new hardwood floors installed and my pine steps refinished. They were always prompt and did a good clean up job. Steve is honest, trustworthy and communicates with you during the whole process. I would highly recommend and use them again!