Protecting Your Hardwood Floors From Damage Due To Chairs or Stools
One of the primary appeals of hardwood flooring in the home is the style and beauty that it brings to a space. One of the spaces in a home that hardwood flooring really elevates is a stately dining room. No other kind of flooring quite creates an elegant feeling in a dining room the way that hardwood floors do.
However, while the floors in a dining room don't face quite as many hazards as a kitchen or basement might, they can still suffer damage from regular use and traffic. While spills will always be an issue in any room where meals are eaten, one cause of damage that many people don't consider or their dining room chairs.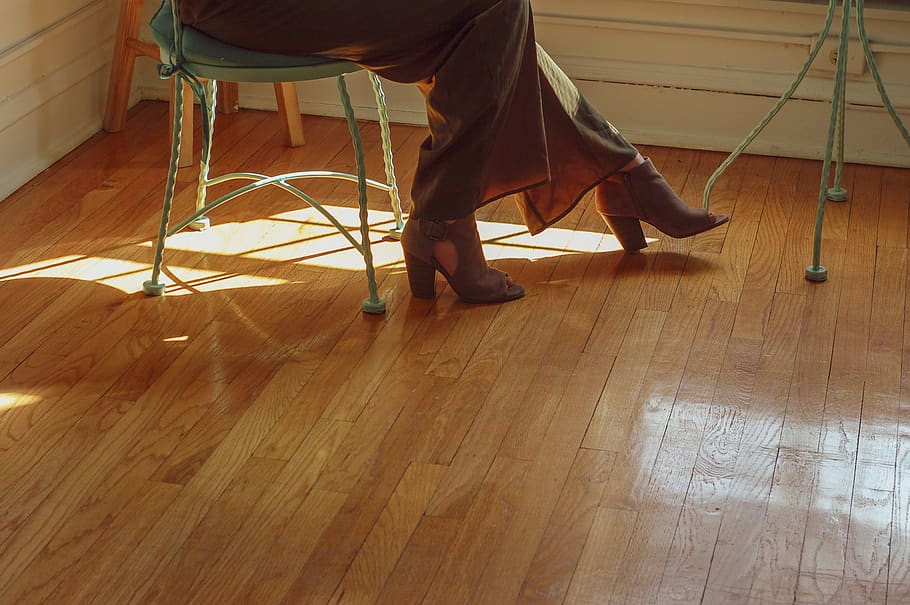 There are a number of reasons that dining room tables can pose a threat to hardwood floors. The dining room is often a space where homeowners make it a point to elevate their level of style to create an elegant atmosphere. This means that people often want to have higher quality furniture for their dining room table, which means it's heavier. The weight of many dining room chairs means that there is a creator potential for damage to the floors.
Dining room chairs may damage floors in a number of ways. The number one way in which they may damage your hardwood floors is scuffing. Scuffing occurs as normal wear and tear resulting from the legs of the chair dragging across the floor. Since dining room tables are usually kept in one spot for a long period of time that means the chairs seated at them are as well. The effect of being in one place means that the legs are being pulled across the same parts of the floor, wearing down protective vinyl and leading to rubbing that causes light gouges over time.
Another way in which chairs might damage a hardwood floor are indentations. Indentations happen when a heavy piece of furniture sits in place for a long period of time, and the way of the furniture isn't distributed well enough. If the bottom of the chair leg is too narrow that can focus the weight of the chair into a few points that can cause some slight crushing damage over time as the hardwood beneath it is compressed.
Thankfully, there are a number of fairly simple solutions that will help alleviate and prevent this hardwood damage from happening. As hardwood flooring experts, the team at Artisan Wood Floors has some advice on how to protect your hardwood floors from dining room chair damage.
Protecting Hardwood Floors from Dining Room Chairs
The simplest way to protect your hardwood floor is to put a quality carpet under the dining room table. A carpet will prevent many of the threats that chairs can pose because it prevents the chairs from rubbing directly against the floor and helps cushion against the chair's weight. While you may feel like this takes away from the look of the hardwood, it's important to keep in mind that this area of the floor is beneath the table anyways, and that a damaged floor also detracts from the look you want.
Another easy way to prevent damage from chair legs is to attach new pads to them. Many chairs do come with a pad or cushion on the bottom of the legs, however, these pads will often be thin, hard, or worn out. By applying new pads you can reduce the amount of wear that the floor suffers while still keeping it entirely visible.
The third way you can reduce damage to a hardwood floor is to ensure that the area is always clean. Dust may not seem like it poses a risk to the floor, but dust and other debris can contain hard particles that act like sandpaper when crushed between the floor and a table leg. By keeping the area free of debris you can also reduce the amount of wear that the floor suffers.
Now that we've taken a look at some of the easy solutions to chair wear, your floors should be safe going forward. 
Recent Hardwood Flooring Projects
in Philadelphia & NJ
Every client of ours brings unique challenges and needs to their hardwood flooring project. Whether it's intricate pattern or border work, or simply a standard installation it's great to see the finished results. Take a look at some of our favorite projects in Philadelphia and NJ below.