The Pro's and Con's of White Oak Flooring: What You Need to Know
If you're looking into the flooring market, a trend you may be clued in on is the growth in popularity of white oak hardwood flooring. While red oak hardwood is still more commonly used, white oak hardwood flooring is trending for a number of reasons. While both of these wood floor species are strong options for a home, they do have several differences that could make white oak the better option for you. As Philadelphia's hardwood flooring experts, we'll take a look at the pros and cons of white oak flooring when compared to other options for your floor.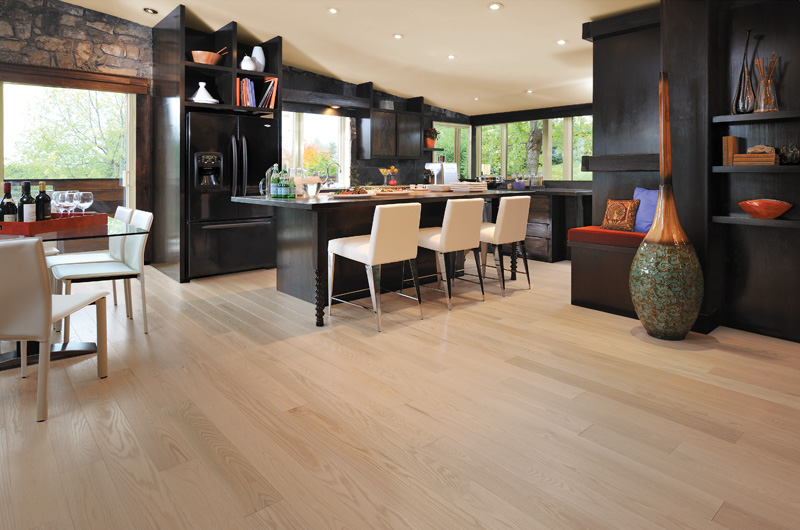 What's Good About White Oak Flooring
What's great about white oak flooring is that it maintains many of the benefits of oak flooring while being unique. Since oak flooring is quite popular you should be able to find a large supply of it, keeping the price a little lower than light woods of similar quality. When it comes to designing a room or space in your home, the light color of white oak means that you can find a large number of stain colors that suit it, from cool greys to warm chocolate.
Another clear benefit of white oak flooring is how stylish it is. The cool color of white oak lends itself to recent design trends, particularly the clean, modern look. They can also mesh well with a more rustic style, and white oak's natural color makes it a great look for this look. However, if these styles aren't for you, this kind of wood is very flexible design-wise. White oak naturally has less grain than some other oak varieties, meaning that it is easier to add aesthetics like texture or weathered finishes that can add a lot of character to a room.
Overall, oak varieties are stylistically versatile and lend themselves to a number of decor styles. Intalling white oak wood floor has the natural benefits of oak while also being easy to stain and transform to your desired style. It also lends itself to flexibility over time. If you end up wanting a new look down the line, white oak is easy to refinish.
There are a number of benefits to white oak as opposed to red oak. White oak has a greater density than red oak, meaning that it accepts a stain more readily. The grain is also generally straighter, creating a neater look that suits modern styles better. White oak's density also gives it more durability and resistance to damage like denting. The density also makes white oak more stable, meaning it won't warp as much and will resist rotting more, making it better for use outdoors.
Downsides to White Oak Flooring
As we've seen, white oak has a number of positive properties. Unfortunately, these properties do have a flip-side depending on what you're looking for. One example is seen with the density of white oak. The high density gives the wood more durability, but makes it a bit harder to work with. Another example of a downside is that white oak is trendy, but red oak is still more common because there are more of them domestically and grow more quickly. This means that you can usually find red oak planks at a better price than white oak. The growing trend of white oak flooring also means that this option might not be as a unique wood floor as you want because it's getting more popular, so if you want a really striking look a different style and wood variety may suit you better.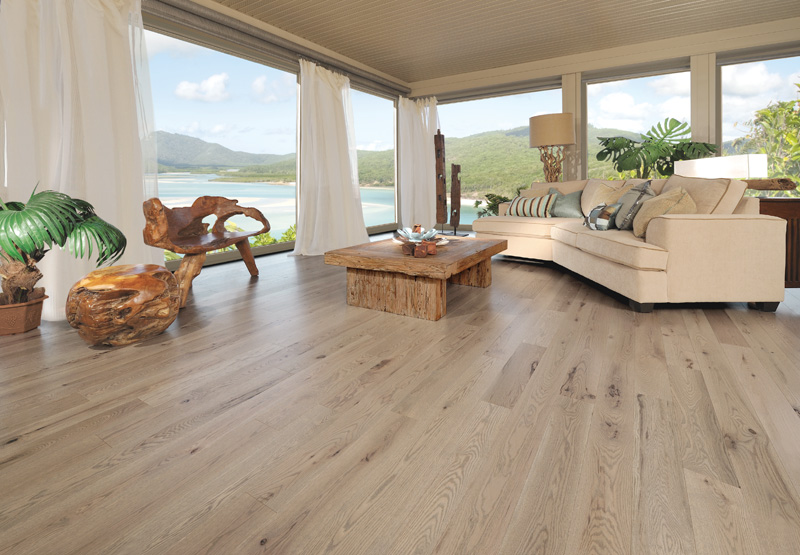 There are also downsides to white oak flooring that are inherent to using oak. When it comes to soundproofing, oak hardwood floors aren't as successful as cork or carpet is. In general, hardwood floors can suffer from damage due to the surrounding environment. Things like temperature and humidity can make the wood warp, contract, and expand, causing your wood floor to creak and even crack if not cared for properly.
Despite some of these drawbacks, the durability and stylish look of white oak floors make them a great option for most homes. If you're looking for more information on your flooring options then contact Artisan Wood Floors. Steve has more than two decades of experience in the wood flooring industry and his knowledgeable team has the expertise to make your dream home a reality. Install white oak wood floors in Philadelphia today and Call AWF at (215) 515-7355 – or  contact us here to work on your new hardwood floor today.
Recent Hardwood Flooring Projects
in Philadelphia & NJ
Every client of ours brings unique challenges and needs to their hardwood flooring project. Whether it's intricate pattern or border work, or simply a standard installation it's great to see the finished results. Take a look at some of our favorite projects in Philadelphia and NJ below.