The Lumber Liquidators Formaldehyde Lawsuit Explained
In 2017, following one of the most stunning class-action lawsuits involving an American retailer of hard-surface flooring, Lumber Liquidators, one of the country's largest discount flooring retailers, agreed to pay out $36 million in a settlement involving the safety and quality of the company's Chinese-made laminate wood flooring. Specifically, the lawsuit alleged that Lumber Liquidators was knowingly importing Chinese-made laminate flooring that had been preserved in formaldehyde. Formaldehyde is a strong-smelling, colorless gas classified as a probable carcinogen.
Things started to fall apart for Lumber Liquidators when the popular television news show, 60 Minutes, exposed the company's Chinese-made flooring and the US Centers for Disease Control and Prevention (CDC) reported that it had found elevated levels of formaldehyde in certain flooring products.
Although it is not uncommon to find low levels of formaldehyde in building materials and household products, particularly in pressed-wood products like particleboard, plywood, and fiberboard, the levels found in Lumber Liquidator's wood laminate products were astounding. A year after the original television broadcast, the CDC released new data showing that Lumber Liquidators flooring contained potentially dangerous levels of the chemical, far more than initially reported.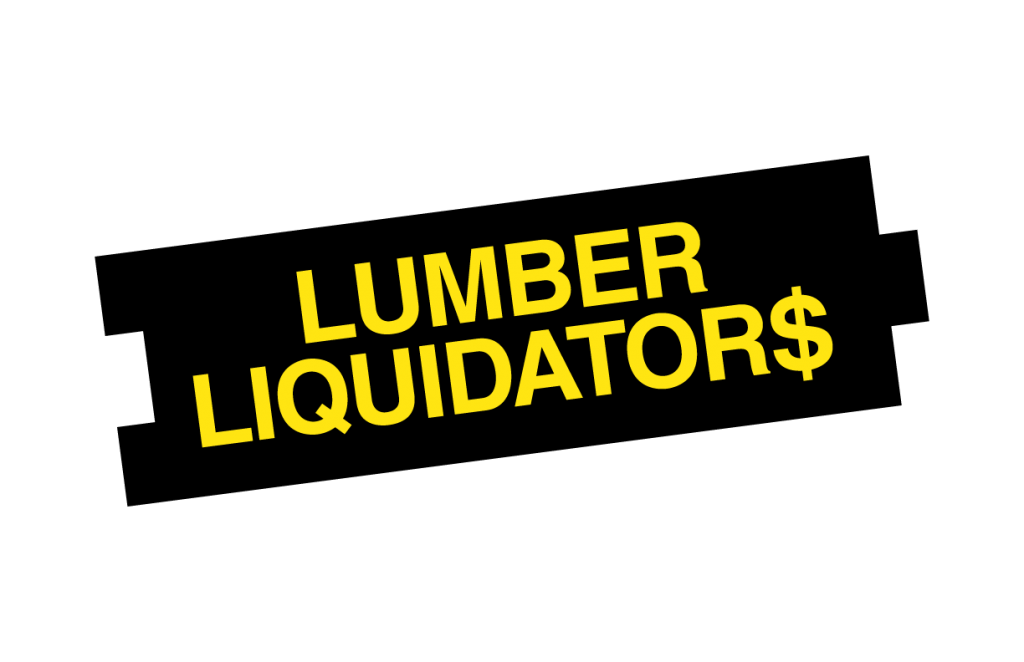 What Kinds of Risks Does Formaldehyde Flooring Cause
Formaldehyde irritates the skin, eyes, nose, and throat. It can also cause headaches, skin rashes, coughing, nausea, and shortness of breath. In 1987, the US Environmental Protection Agency (EPA) classified formaldehyde as a probable human carcinogen because high levels of formaldehyde exposure or long-term exposure can cause certain types of cancer. Therefore, the laminate flooring from Lumber Liquidators was of particular concern.
The updated CDC report found that the cancer risk from the hardwood floor off-gassing (or emission) of formaldehyde from the Chinese-made laminate flooring sold by Lumber Liquidators could be anywhere from 6 to 30 cases per 100,000 people. This figure was significantly higher than the original estimate of 2 to 9 cases per 100,000. At the time of the report, more than 100,000 consumers had this particular flooring installed in their homes.
The Class Action Lawsuit Against Lumber Liquidators
Consumers who had purchased this particular flooring from Lumber Liquidators between 2009 and 2015 brought numerous class-action lawsuits against the company. Those named in the class-action suit suffered a range of symptoms from sinus and throat irritations to more severe illnesses. Lumber Liquidators ceased selling and installing the product in 2015.
Symptoms were present during the first two years after installing the laminate flooring from Lumber Liquidators. That was not a surprise to experts because that is when the highest levels of formaldehyde off-gassing would occur. After about two years, the formaldehyde emissions dropped to acceptable levels, as determined by officials from the CDC.
Suppose you have had laminate wood flooring installed in your home in the past few years, and you have not experienced any health-related issues like the ones mentioned above. In that case, chances are your floors are not emitting unsafe levels of formaldehyde. Although Lumber Liquidators ceased selling the specific laminate flooring in question, levels of formaldehyde exist in several home products. Certain levels of formaldehyde may be found in furniture, engineered wood flooring, shelving/cabinetry, varnishes, glues and adhesives, permanent press bedding, curtains, and permanent-press fabrics, paper coatings, and certain insulation materials.
If you are worried about the health risks associated with formaldehyde products, especially flooring, your choice is solid hardwood. Solid hardwood itself does not contain formaldehyde, and it also does not use any glues, adhesives, or other materials that have the chemical. Installing solid hardwood floors is the safest bet if you are worried about the safety of your family. If you choose to use engineered wood flooring or laminate in your home, be sure to test for formaldehyde off-gassing levels. Reasonable off-gassing levels are around .01. If your flooring does contain acceptable levels of formaldehyde, you should not be experiencing any sinus irritation, lightheadedness, or other exposure symptoms.
One good trick is to smell a sample of the flooring before purchasing it and again before installing it in your home. Any product containing high levels of formaldehyde will give off an odor, and you will be able to notice the scent.
Although Lumber Liquidators has stated that their settlement does not constitute an admission of fault or liability, a court found the company guilty of falsely claiming to regulators that the flooring complied with the acceptable formaldehyde limits. The plaintiffs of the more than 100 class-action lawsuits filed against the company and anyone else who came forward with a viable claim were paid $22 million in cash and through $14 million of in-store credit vouchers. Lumber Liquidators safely destroyed the remaining stock of the affected flooring, and the company paid an additional $2.5 million in fines to California's Air Regulation Board.
Lumber Liquidators Today
Following the class-action suit and all of the negative press that the company received due to its use of cancer-causing formaldehyde in its laminate flooring products, Lumber Liquidators rebranded itself and continues to operate today. The company is now known as LL Flooring. According to its Wikipedia page, LL Flooring is an "American retailer of hard-surface flooring including hardwood flooring, laminate flooring, vinyl plank flooring, tile flooring, bamboo flooring, and cork flooring, as well as flooring tools and accessories."
The company's legal troubles continue, however. As recently as 2020, Lumber Liquidators continued to appeal the court decision and the terms of its settlement with the plaintiffs. On March 10, 2020, the court affirmed the fairness of the settlement. On September 4, 2020, the court ordered all claims and distributions be made by the end of that year.
Recent Hardwood Flooring Projects
in Philadelphia & NJ
Every client of ours brings unique challenges and needs to their hardwood flooring project. Whether it's intricate pattern or border work, or simply a standard installation it's great to see the finished results. Take a look at some of our favorite projects in Philadelphia and NJ below.